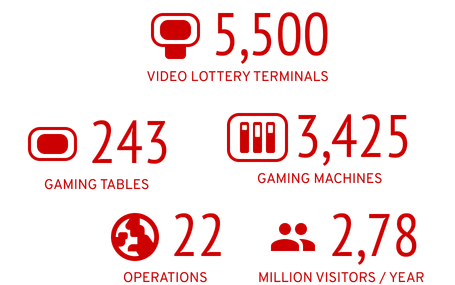 GROUP
Casinos Austria AG and its affiliates and subsidiary companies provide gaming and entertainment of the highest order and offer state-of-the-art products and solutions for all sectors of the gaming industry – from casinos and lotteries to online gaming, sports betting and video lottery terminals. Shared visions and innovativeness foster the development of the Group and safeguard the workplaces of its employees. Responsibility towards each and every one of our customers and guests is an integral part of the Group's corporate culture.
Casinos Austria
Casino Austria AG is the parent company of the Casinos Austria and Austrian Lotteries Group and has held concessions to operate twelve casinos in Austria since 1968. Every year, these casinos welcome more than 2.4 million guests and offer them the enjoyment of playing high-quality casino games in a stylish ambience. Responsibility towards each and every player is a guiding principle in Casinos Austria's corporate culture. Over the years, the Austrian casinos have firmly established themselves as leading tourism businesses, generating high local and regional added value and providing their host locations with invaluable entertainment and event facilities as well as multi-award-winning cuisine.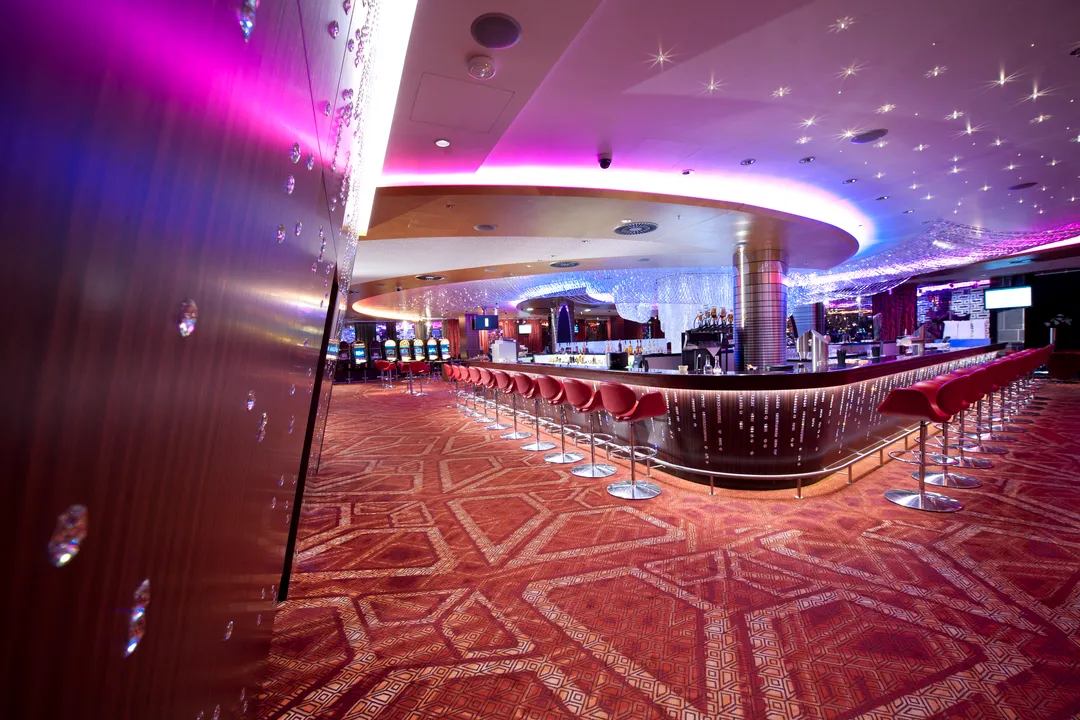 Casinos Austria International
Casinos Austria International (CAI) is a wholly-owned subsidiary of Casinos Austria AG and manages the Group's comprehensive international activities from its headquarters in Vienna. With its broad portfolio of development, management and consulting services, Casinos Austria International has implemented more than 300 casino and gaming projects across the globe and is a world leader in the global gaming industry. The company's primary markets lie in the European Union, Switzerland and Australia.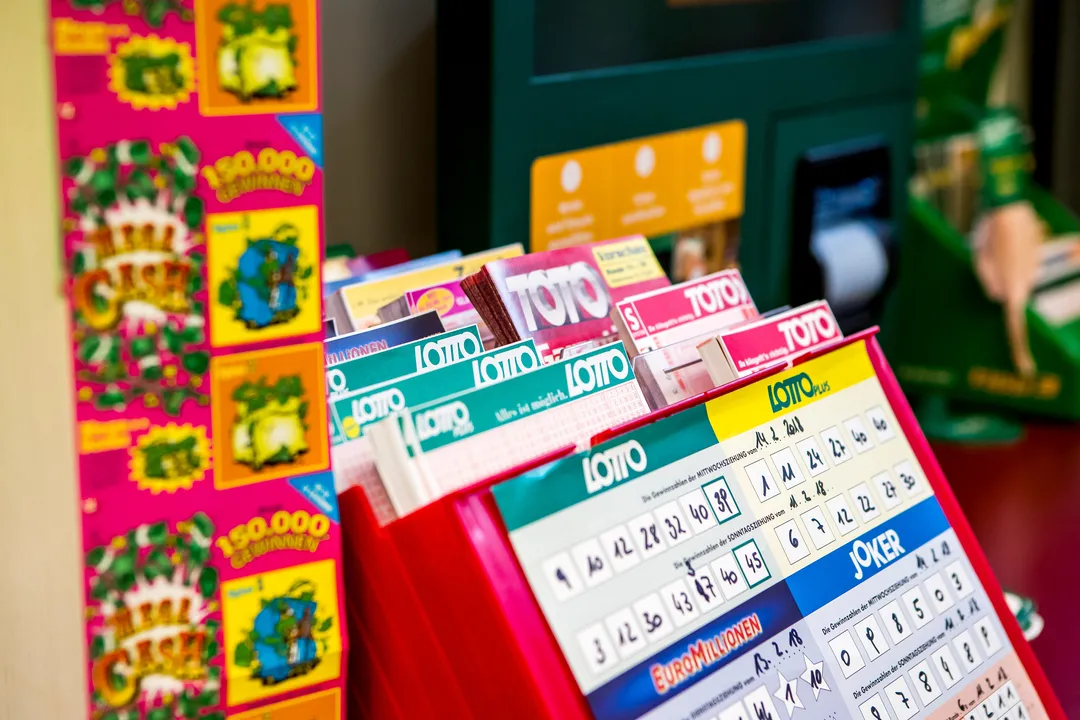 Austrian Lotteries
Since 1986, Austrian Lotteries has held exclusive licenses to provide all kinds of draw-based lottery games, instant lotteries, football pools, interactive gaming and video lottery terminals in Austria. The Austrian Lotteries distribution network currently consists of around 5,100 retail outlets.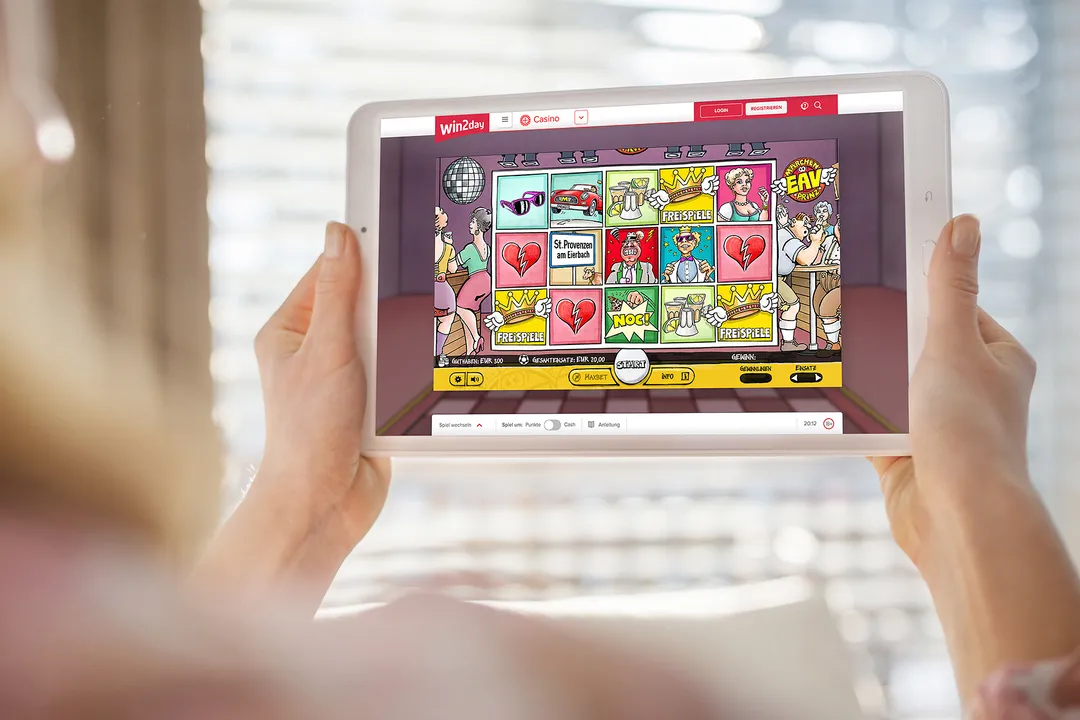 WIN2DAY.AT
As part of Austrian Lotteries, win2day is the only legally permitted online gaming platform in Austria. Run as a multichannel platform with a strong focus on mobile usage, win2day offers a wide range of the most popular national and international slot games, traditional casino games, live casino and poker games, sports betting and, of course, the well-known and much-loved lottery games. win2day – long live fairplay! Responsible gaming and our responsibility towards society lie at the center of all our activities. #allequal: As the new top player in local sports sponsoring, win2day ALWAYS supports men, women and athletes with disabilities with equal respect and ALWAYS provides a long-term perspective for our athletes.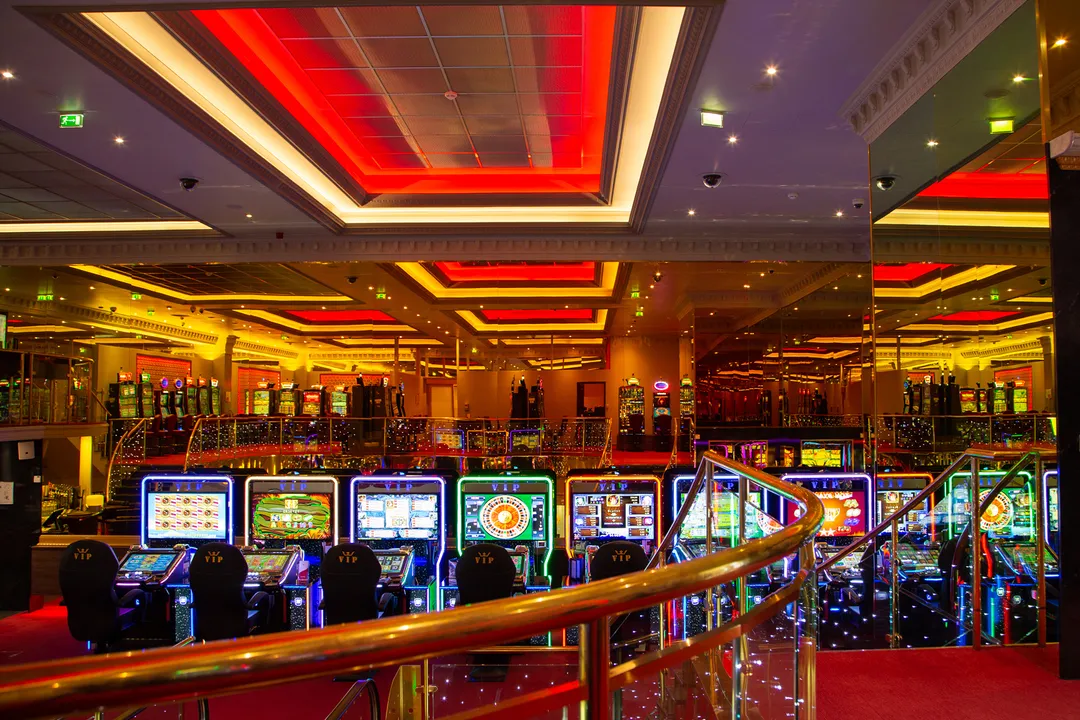 WINWIN
WINWIN is a state-licensed company and a subsidiary of Österreichische Lotterien, launched in 2004 to bring modern video lottery terminals (VLTs) to Austria. The 20 WINWIN venues across Austria cleverly complement regional leisure and tourism amenities. In line with its slogan "More than winning", WINWIN invites its guests not only to play and win but also to enjoy food, drinks and high-quality entertainment in relaxed and comfortable settings. Their exceptional customer service, the love for detail in every venue and the affordable prices for high quality dishes and beverages are what make WINWIN unique.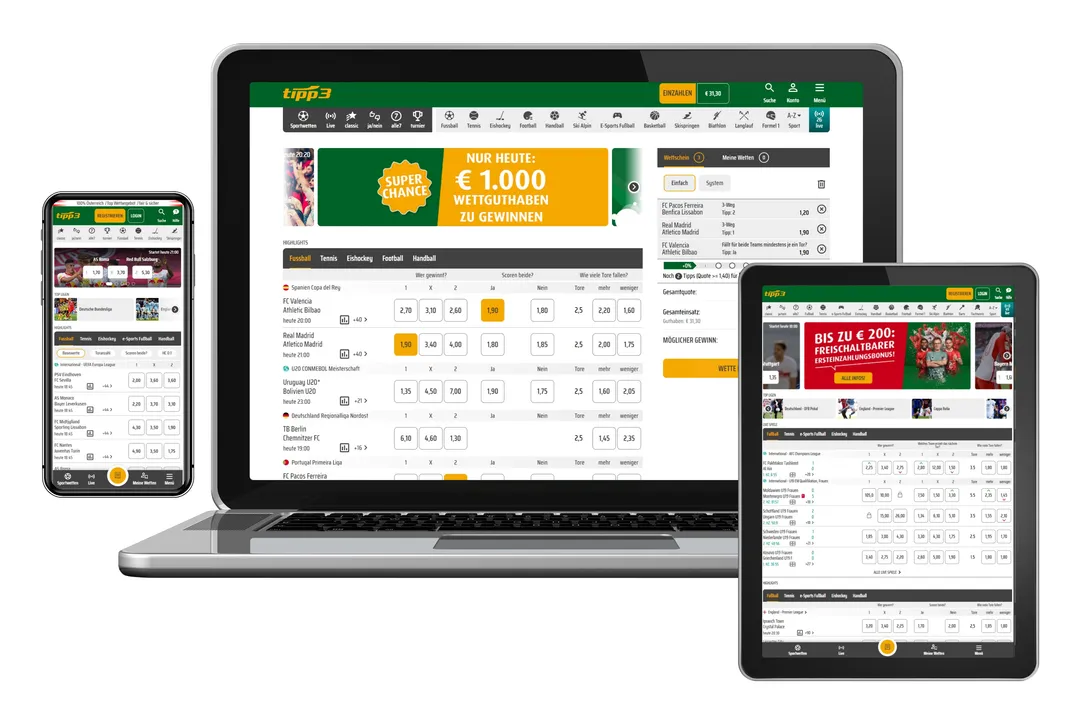 TIPP3
Since 2001, tipp3 is proud to be the most trusted name in Austrian sports betting. It is the flagship brand of the Austrian Sports Betting Company, which is owned by the Austrian Lotteries/Casinos Austria Group, in conjunction with several leading Austrian media companies. As the sports betting experts for the Group, products are offered exclusively in Austria to players aged 18+ online at tipp3.at, via the tipp3 app, and in over 3,000 sales outlets throughout the country, including Casinos Austria and WINWIN locations.